Carp rigs have become more complicated since the explosion of carp fishing decades ago. Rig systems that dump the lead on the take, hooks that swivel 360 degrees and the Wyre Rig! You can be sat behind the ultimate bottom rig of all time, however if the majority of carp are cruising\feeding in the higher layers of the water, your chances are greatly reduced - Enter the Zig Rig!
When I first read about the Zig many years ago in a carp monthly, I quickly turned over the pages to read about the latest bottom rig, dismissing the Zig as something the experts used when they had time on their hands! I did not realise the effectiveness of the Zig until a few years later when I realised it is a worthwhile tactic even for day ticket waters.
[img]
[/img]
Tactics
The rig is easy to tie, an inline lead set up with the leader tied direct to the swivel making sure the lead will come free if the mainline breaks as with any safe carp rig. I generally use a lead of 3oz, I dont use lighter leads as I believe the heavier leads on a long leader give a better hook up. For the leader material I use 8lb in snag free waters and 10lb in weedier waters. The hooklength I use is a Kamasan sub surface trout leader which I have found superiour to normal mono due to its lower density. Always use a wide gape hook, this helps with a good hook hold as the baits are buoyant and dont act like a boilie. My favourite hook bait (tied knotless knot style) is a piece of dark foam on which ive had most success. Other anglers have had catches on bright pop ups, fake sweetcorn, however I can only comment on what ive caught on and its been dark subtle colours. As a bit of added confidence I pre-glug my bits of foam half hour before I cast them out, glug them too long and they lose their buoyancy.
Depth
This will obviously depend on the fishery, however I have found about that 2\3rds to 3\4 quarter depth is a good start. On a recent trip the area I fished was 6 foot deep and 2 foot of weed I fished a zig at 5 feet and had instant success. Watch the water for signs of cruising carp and dont be afraid to try something different from the other anglers.
Carp will be cruising about in the warmer upper layers taking in particles as they come across them and with no hands to feel "baits" they have only their mouths to test food items and sometimes your hook is attached to one of them!
[img]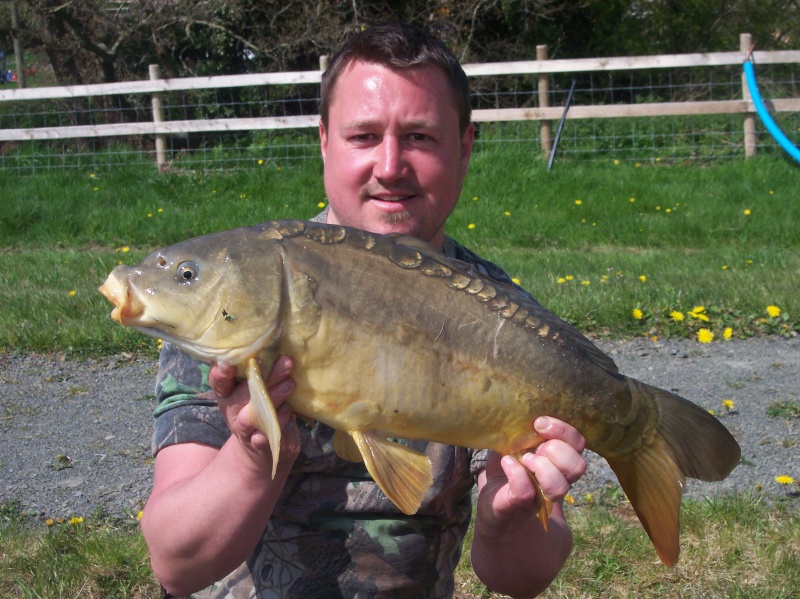 [/img]
The Zig Rig will work on all waters whether they are gravel pits, lakes even commercial fisheries and the best part about it is, the rig is simplicity itself. Every carp angler will have a tub of pop ups rattling around in their tackle bag and wouldnt think twice about casting out a pop up when all else fails. However when faced with de-rigging a bottom bait for a zig, many anglers confidence is low and will stick with the bottom baits hoping the carp will "switch on". When you see carp cruising the upper layers and the bottom baits arent producing, I recommend you go for it and swap over to a Zig Rig, it could save your day.
The Zig can be used all year round, however my experience of zigs are in warmer weather, normally spring and summer as my colder weather fishing is dedicated to other species.
Full read up on my latest session can be found at
www.talesofafisherman.blogspot.com